I found out about Pinto Art Musuem thru random Facebook posts of friends. One day, I was spending a day with my best friend and we were deciding where to head to after our "errands" and we thought of going to Antipolo to check the place out. It was early, so we had time to see the museum, and finish just in time for an early dinner at their cafe. It was a great plan that did not push through, however, because we were bullied by her husband to go to a nearby mall so he could look at GoPros. Men are bullies! Haha!
A few weeks after that failed attempt, I finally got the chance to see Pinto Art Musuem. The travel to Antipolo was surprisingly bearable. We expected to meet heavy traffic, but we got there fast.
Exploring Pinto
The place is very picturesque. Every corner you look at, is photo-worthy, even the washroom. There are 6 main galleries and an extra gallery of indigenous art. I fell in love with a lot of things in there. Actually it is quite overwhelming because there's just too much to see, so I'm thinking of going back so I can snap more photos and go over the art some more.
Anyway, here are some of my favorites:
I like this because it is a massive masterpiece completed by a collection of artists. Pinto Art Musem is home to the art of a group of artists that call themselves "Salingpusa". This piece was done by most if not all of the artists in the group. It is provocative--canvass that speaks. That is what I like most about art: it says so much and it pushes buttons.
This is a local and modern interpretation of the Last Supper. Can you see the painting's Judas? He is on the verge of taking a paper bill from one of the plates.
This caught my attention because the caption said: "color inside the lines" and I felt that it was talking to me, not only because
I love to color
, but also because it clamours in my head, almost like a warning.
When we decided that Papa already needed a wheelchair, we didn't know how to break it to him. Papa was a manly man, and just as expected, he rejected the wheelchair at first until he realized for himself how much he needed it. When I saw this in the gallery I remembered him and that made me sad, but then I smiled thinking: maybe he wouldn't say no to a wheelchair that's as cool as this? What do you think?
This art piece reminded me again of my dad. He hated dialysis days. We hated dialysis days. We abhor CREA (creatinine) and this piece spoke heavily about the degradation that is linked to dialysis: death before dishonor. Dialysis breaks a person to pieces, right before they are crushed. I know it saves a lot of lives too, but that wasn't my Papa's story.
This is a lovely abstract of the Certificate of Marriage. I remember having a conversation with a friend about this one time. He said: "Dapat like PRC and LTO, renewable din ang marriage contract" (The marriage contract should be renewable like your PRC and LTO license). He continues: "If you want to stay in the marriage, you have to renew it. But if you are done with it, you can just not bother." That is a convenient--BUT, a very irresponsible thing. I wish it was that easy, but it's not. Haha!
I like this piece only because it used a medium I love---coffee. That's it. I saw it and I was like: "Oh cool! Let me take a photo of this!" And then, I turned around and thought of having a cuppa!
If you are planning on heading to the place I have a few things to say: the galleries are not air conditioned, so we were literally dripping with sweat by the time we finished. Note that there is a cafe' serving good food found within, and they are conveniently located in three areas. You can stop in the middle of viewing, to take a breather and enjoy a refreshing drink. We decided to just go through all the galleries and sweat it all out. We devoured the art and then, we headed to the cafe to devour some food.

That is a better plan, I think!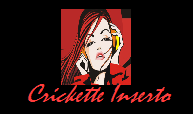 Pinto Art Musuem
San Roque, Antipolo Rizal
Open: Tuesday-Sunday 9am - 6pm
(02) 697 1015